10 Things To Spice Up Your Sex Life
Posted by Ashleigh Du Randt on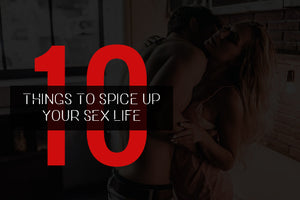 Whether you're in a long-term relationship or you just have trouble expanding your horizons past the standard go-to sex moves, we at My Sex Shop are here to help you with ways to help make your sex life more interesting. Most of us are creatures of habit when it comes to our lovemaking routine, sometimes however even the greatest things in the world can get a little boring after a while — and yes, that includes sex. But, good news: there are things you can do to revive it; and we certainly have all products that can help you improving your sex life. 
Many sex therapist's advocate having a beginner's mind, and this can make a huge difference when it comes to enhancing your sex life. Taking the approach that there's always something new to learn and try. That means staying playful, suggesting new things, and being able to laugh when things don't go quite as planned. Of course, you're more than allowed to reject something when you're not feeling comfortable, but keep the lines of communication open — let your partner know that you're not interested, and then go forth in your search to find something that will give pleasure to both of you. 
If we look at the common traits of happy people, this is what we find; they communicate regularly, are intimate with each other quite often and they are willing to try new things together.Your bedroom should be an open place where you are willing to listen to each other, to experiment and test new, naughty things. We've put together a list of 10 things in collaboration with sex therapists and couple's therapists that will improve your sex life so that it remains exciting. 
 If you're looking for new and innovative ideas to spice things up in the bedroom, then keep on reading, as we have lot's of things to help you with.
#1 Try massage to spice things up a bit
If you've ever had a massage, then you probably know the benefits of erotic massage and how sexually arousing it can be. Purchase some of massage oil and then offer your partner a massage. Get them naked and put a towel or blanket over them to cover the essentials at first!. Get started with a standard massage, and then slowly work your way under the blanket.For example, choose a massage oil with scent. This will make the experience for you both even more intense and exciting.
Here are some of our most popular massage oils for you to try out. See our full range here.
#2 Try role-playing games & playing out fantasies
If couples open up to sharing and playing out their fantasies and fetishes, it would with no doubt build intimacy, not to mention excitement. If you do not know where to start, start with naughty outfits to heat up the game in the bedroom.
See some of our favorite role-playing outfits below. If you need more inspiration you can view our full range here.
#3 Buying Sex Toys You Can Use Together
Buy your partner a sex toy online. All our products can be gift wrapped and come 100% discreetly packaged  to your home. Your privacy is of the utmost importance to us, and you can shop with peace of mind. Or you can simply purchase it yourself and give it to your partner with a note stating, "I can't wait to try it out with you".If you are a complete novice, and have never tried out any sex toys before, we, suggest a vibrating penis ring as the best place to start. As it gives him a strong erection whilst properly stimulating her.
For further more information look at these blogs on "Beginners guide to couples sex toys" and "Best sex toys for couples, beginners
See some of our most popular toys that couples love using together below or view our full range here.
#4 Up with the adrenaline level
A recent sex study, highlighted  that after being in an adrenaline-pumping situation, both men and women are much more attracted to their partner. In other words, it's a total libido boost! Doing something new and perhaps scary with your partner will bring you both closer together.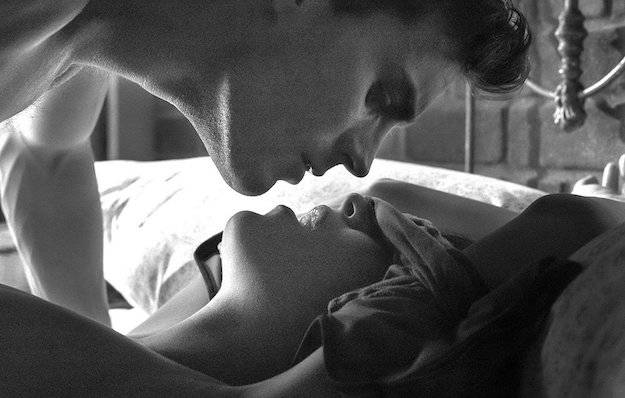 #5 Do everything except having sex
 Try to take intercourse off the "table", but let the orgasms stay and see how the "sex menu" then looks. Give it a try: think, oral sex, manual stimulation and lots of kisses and caresses.Try to use a tingle feather, a small bullet vibrator to stimulate the erogenous zones or a lube with flavor to make oral sex more interesting palatable. With plenty to choose from you are sure to find something that tickles your fancy at My Sex Shop. 
#6 Try a little light bondage
Put a blindfold around your partner's eyes, or let your partner
blindfold
you. Use a scarf or tie to tie your partner's arms and legs, or vice versa.The
bondage
industry has almost exploded in recent years, so the market is full of products. 
Watching porn with your partner helps kick start the excitement and sexual energy and desire. Access it as if you were surfing through channels on the TV and experiencing all kinds of porn. You can stream porn online for free at popular sites that are sure to have something for everyone, there are also premium subscriptions available if you''re looking for an even wider range to choose from. If you do not like the mainstream, juicy porn, try looking up female-friendly porn, or read an erotic short story or book to each other.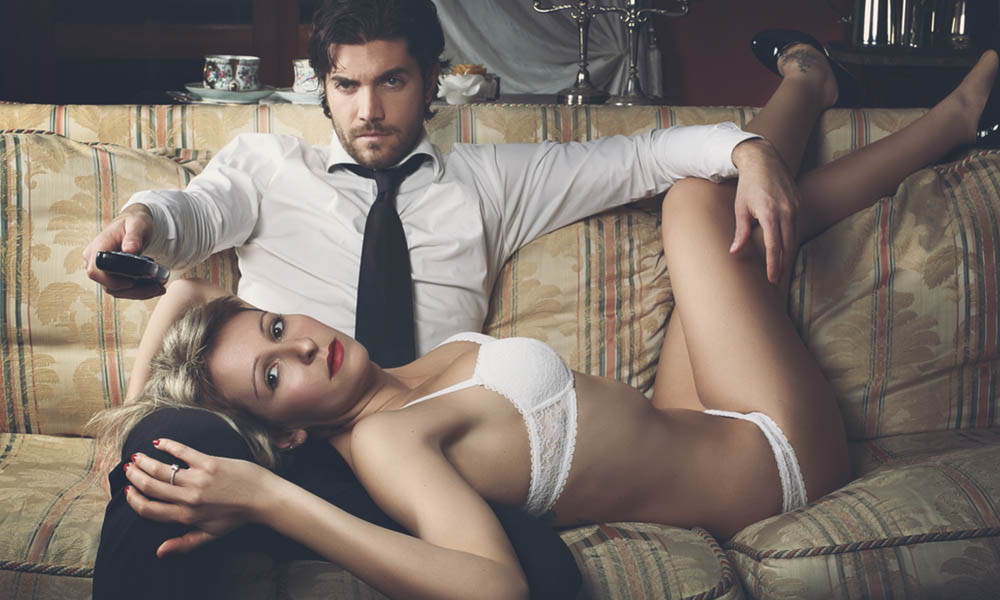 #8 Dare yourself into crazy lingerie
Wear lingerie or a new sexy outfit while you have sex. Push the boring underwear aside. Something that is ideal for wearing during sex is for example. a cheeky body stocking or crotch less panties. We have a wide range of high quality, classy  lingerie available that you can view  here. 
#9 Have sex somewhere that is NOT the bedroom
Just having sex in a new place (and maybe even a scandalous place) can get you out of the usual routine you are stuck in and embrace your inner daredevil! Try having a go at it either in the car, on the sofa, on the kitchen table or even somewhere outside. Get that adrenaline flowing! 
In most relationships, sex life falls apart if one party always walks around waiting for their significant other to take the initiative for sex. Practice taking turns to take the first step and be the one who leads the way.If it is difficult to start or if you are not used to this role, a crazy game might be helpful. Here, the rules of the game in question determine what is to be performed and by whom.Games, however, need not only end up in sexual excesses. There are also the so-called conversation games, where you get the opportunity to get to know each other and each other's fantasies in a whole new way. If you are in need of some ideas, here at My Sex Shop we stock an extensive range of fun games for couples.