Valentines Day Gift Guide
Posted by Mads Viuff on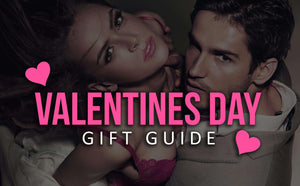 Welcome to the perfect Valentines Day Gift Guide!
Now that Valentine's Day is coming closer, it is also the season of pulling your partner closer. Finding the sweetest and sexiest gift for your partner is always a question. While chocolates, lovey dovey gift cards, soft toys, roses are probably never a bad way to make your partner feel that you are thinking of them but an adult toy that you both can indulge in and play with to elevate the day into something that is twice the fun is always the perfect idea.
While love comes in all forms, it also involves sex. To make you Valentine's Day even more memorable and keeping it intense, red hot with fun and excitement, we have listed some of the sex toys that makes your day and night exceptionally formidable.
Conclusion
The best toys that are described herewith are the best that the mysexshop offers for gay men. However, we have an exotic range of sex toys suitable to the different needs of people. These are shortlisted based on their popularity as well as the range of sexual satisfaction one can achieve. Hence, these are the toys that gay men should look forward to for exciting sexual pleasures.Valentine's Day gifts can be tricky as always because knowing what your partner needs and wants on that day is always vague. Asking your partner about their comfort is always suggested to avoid any awkward situations. Of course gifting sex toys becomes very personal and also gives that message to your partner that you do not enjoy your sex life but it might also can spice up your sex life. Trying it once with your partner can make wonders in your sexual relationship.