Sensual Wear For Women
Posted by Mads Viuff on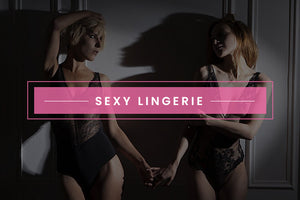 Sensual Wear Types For Women
Are you looking for the types of sensual wear a woman can get to spice up your sex and love life? Sensual wear like lingerie is a perfect way for women to feel sexy, hot and self indulge about themselves. The whole of lingerie is to feel sexy, sensual and hot. 
Lingerie is a best way to show off a woman's body as it flatters her bust and curves and makes her look more sexually alluring. Women tend to buy and wear these to increase the level of intimacy in her relationship by becoming an eye candy for him. It can literally make you feel self confident and body positive about yourself. 
The fabrics that are used to make these lingerie are expensive, light weight, smooth and sensual. Mentioned below are different kinds of lingerie that are must haves to every woman wanting to buy sensual wear to get in touch with their femininity and feel sexy.
Corsets