How to Choose the Best Lube for Sex: Types of Lubricants, Pros and Cons
Posted by mads Finn viuff on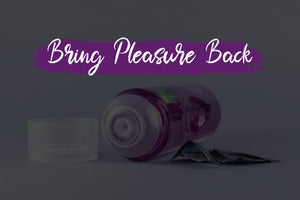 Have you ever inflicted pain during a sexual session with your partner or even masturbating with a sex toy? Then you know why having a sound lubricant matters during sexual sessions. A lubricant can make the sex feel better and help with problems like vaginal dryness and relax anal muscles during anal sex.
 According to a sex expert and host of the podcast-@SexWithDrJess, "Lube is fundamental to smokin' hot sex. This is because your options for stroking, pulsing, squeezing, twisting, rubbing, grinding, and kissing multiply exponentially increases when you're both nice and wet." 
So, using lube makes sense for your sexual pleasure and even to protect your genitals from damages. But, there is always a question with lubes- Which one to use?
There are many different types of lubricants in the market which are made from other bases like, 
Water
Silicone
Oil
Natural
Here we will explore each type of lubes with pros and cons to help you choose the right one.
Conclusion
Whether you choose a natural lubricant or silicone-based lube for your sexual activities, the process of lubrication is not the one that you can ignore. It is one of the essential parts of a sexual session, and there are many advantages. For example, lubrication can lead to sensual massage that helps in improving the sex drive during foreplay. So, don't let your sex be bogged down by dryness when you can lubricate it with the best lubricants.